New Crazy Golf
Posted By: Abba Dabba Bouncy Castles | Posted Date: Wednesday, November 1, 2023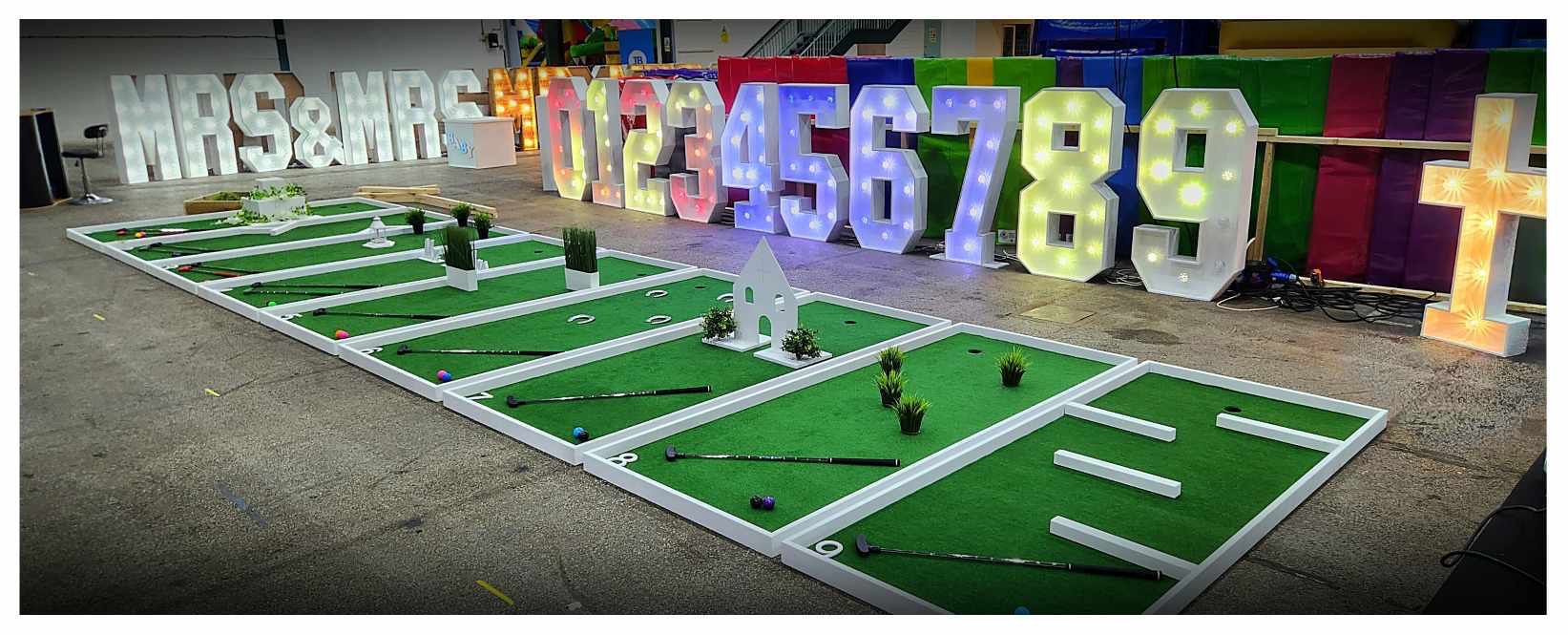 NEW Crazy Golf now available!
Crazy golf, also known as mini-golf or miniature golf, is a recreational sport that offers a fun and lighthearted version of traditional golf. It involves putting a golf ball into a series of holes on a miniature course, typically featuring various obstacles and imaginative themes. The courses can be indoors or outdoors and often incorporate creative elements like windmills, tunnels, ramps, and other challenges to make the game more entertaining.
Crazy golf is popular as a leisure activity for people of all ages, providing a social and enjoyable experience without the complexities of traditional golf.
Suitable for weddings and birthday partys. Corporate events.

Suitable for indoors and outdoors on flat areas of grass or hard surface.

Each course is 1m wide x 2.4m long.

Comes with Clubs, Balls and Score Cards

Image shows Wedding Theme, but other themes available on request (birthdays, hen and stag do's, Christmas etc)
If you have any questions, please get in touch or alternatively book online using this link!